Australia's bushfire season is notoriously difficult to manage and exceptionally damaging in its impact on property across the eastern seaboard and further inland. One recent victim of Australia's bushfires is a catering business 
in Kangaroo Valley, a popular town on Australia's eastern coast with a population of 879 residents. Kangaroo Valley Bush Retreat was at the centre of local resident Katrina Endean's life work – a catering business. The property she worked on caught fire when a bushfire spread through the Southern Highlands in New South Wales in January, 2020.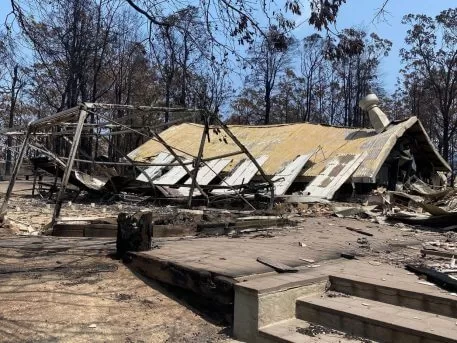 ---
A popular wedding destination, Kangaroo Valley Bush Retreat used Katrina's catering business to serve 78 weddings the year before the disaster struck. Katrina's catering kitchen, the retreat's cabins, reception, lookout and outdoor rock cathedral were all damaged as a result of the bushfire. What's more, the impact of the fire was felt by other local suppliers who were frequent points of contact for the bridal parties who have historically patronised Kangaroo Valley Bush Retreat. Local photographers, stylists and cellars are now unable to rely on the regular business the retreat generated for them.
---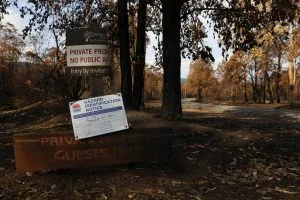 ---
Following the bushfires, local residents banded together to provide food and supplies for victims of the disaster who sheltered in a large house located in the centre of town. However, the damage was done and reconstruction needed to begin.
---
The owner of Kangaroo Valley Bush Retreat, Kurt Menzel, has remained optimistic that his property will be rebuilt quickly. Bushfire Control is proud to be collaborating with Peloton Constructions and Edmiston Jones Architects to rebuild the Kangaroo Valley Bush Retreat. To help prevent damage of such scale in the future, we will be supplying bushfire protection with our Warrior BAL-FZ-rated Motorised and Manual Bushfire Shutters. These will be used across the entire site which will undergo complete reconstruction. 
Reconstruction of Kangaroo Valley Bush Retreat involves rebuilding eight tourist cabins, a manager's cabin, the function centre, an alfresco dining building and catering kitchen as well as amenities building and site sheds. Construction has begun and the team at Bushfire Control looks forward to helping the property regain its former liveliness as a popular wedding destination for New South Wales bridal parties.
---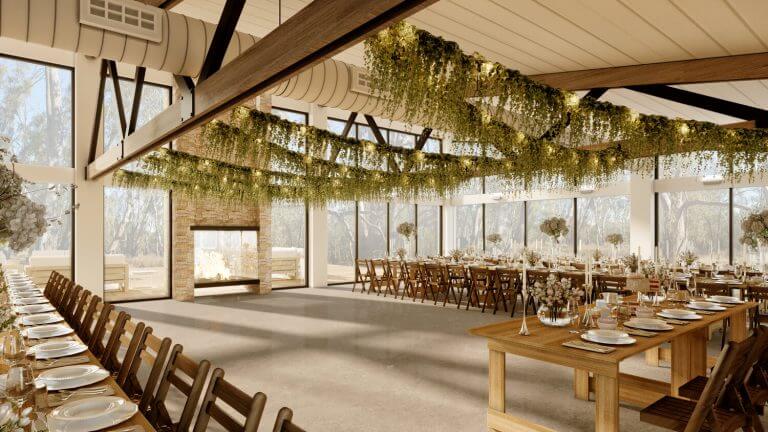 ---
Our Warrior FZ Bushfire Shutters are manufactured to exceed Australian Building Standards: ABS3959:2018 – minimum fire and smoke testing requirements for commercial and residential developments. The Warrior FZ Bushfire Shutters exceed the minimum 120-minute fire ember attack burn time which is mandated by Australian Building Standards for commercial properties. The motorised shutters which will be installed at Kangaroo Valley Bush Retreat can be deployed manually via a wall mounted switch. They also employ a gravity failsafe system which causes the shutters to drop during a blackout or brownout without using a backup battery.
When you use Bushfire Control products, you are buying confidence no other company can provide and peace of mind in the event of a bushfire.
Reach out via our Contact Form to find out more!
---