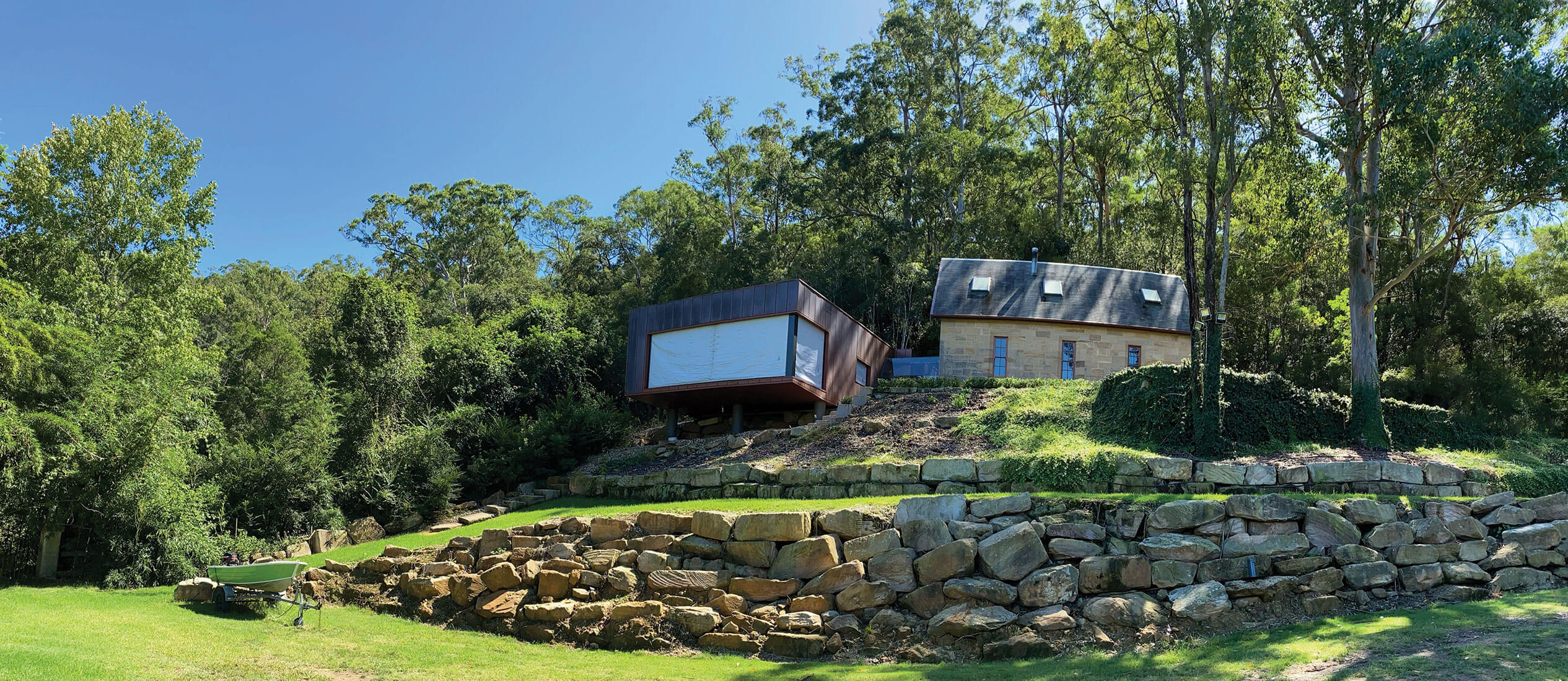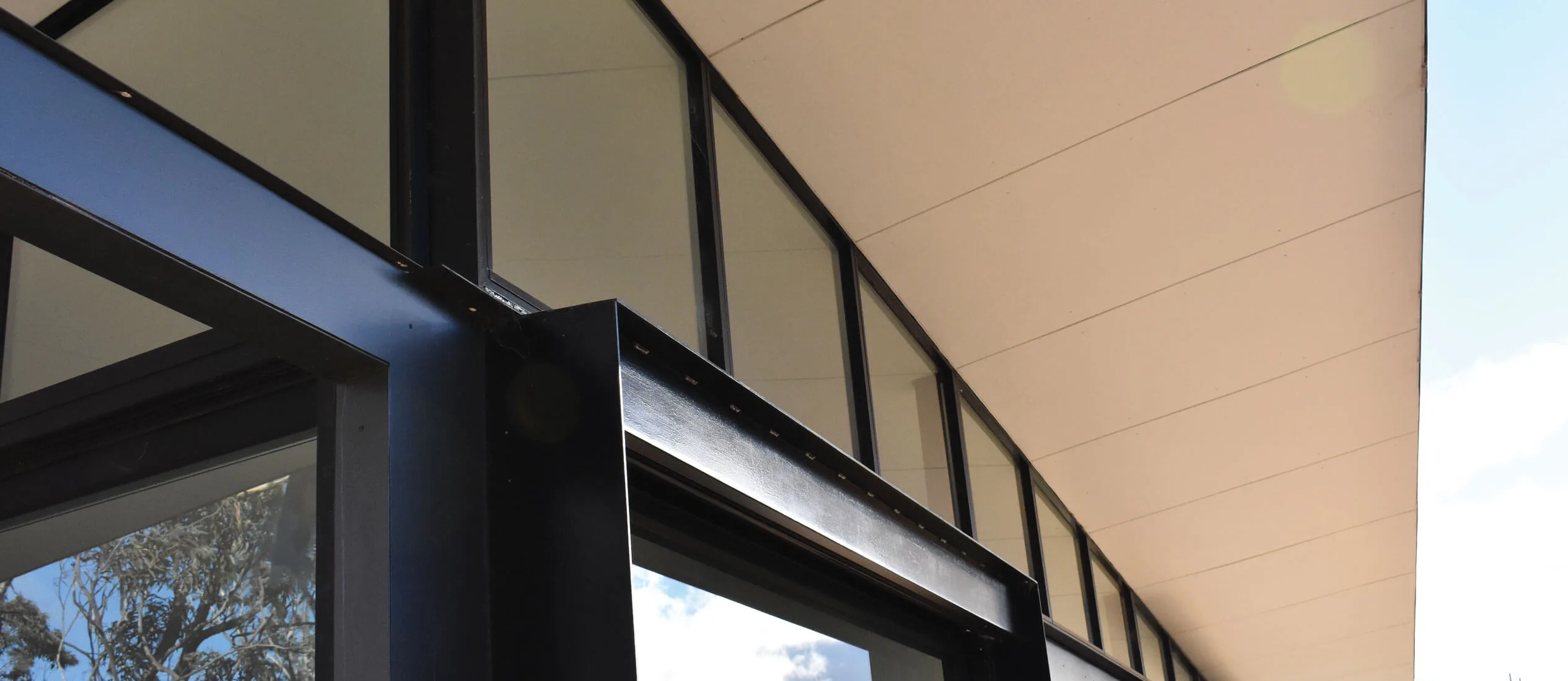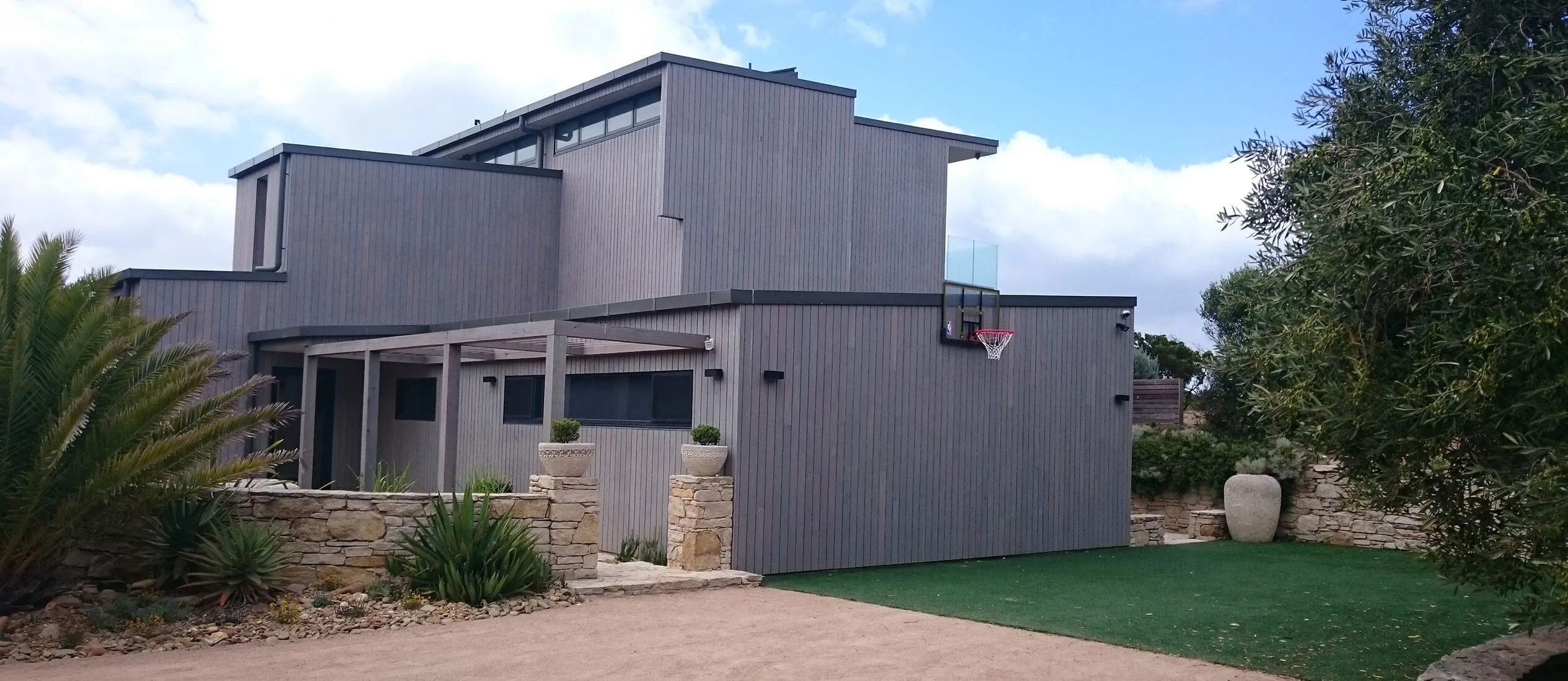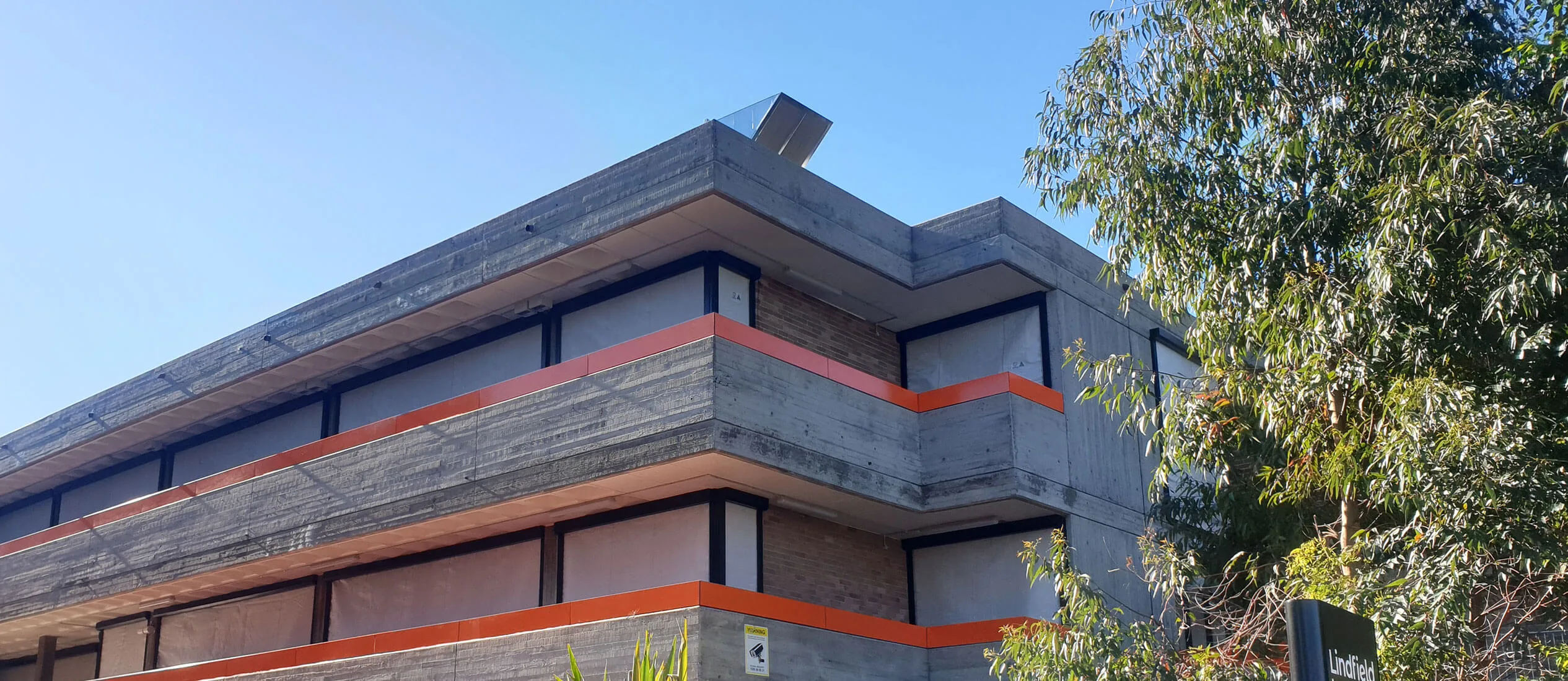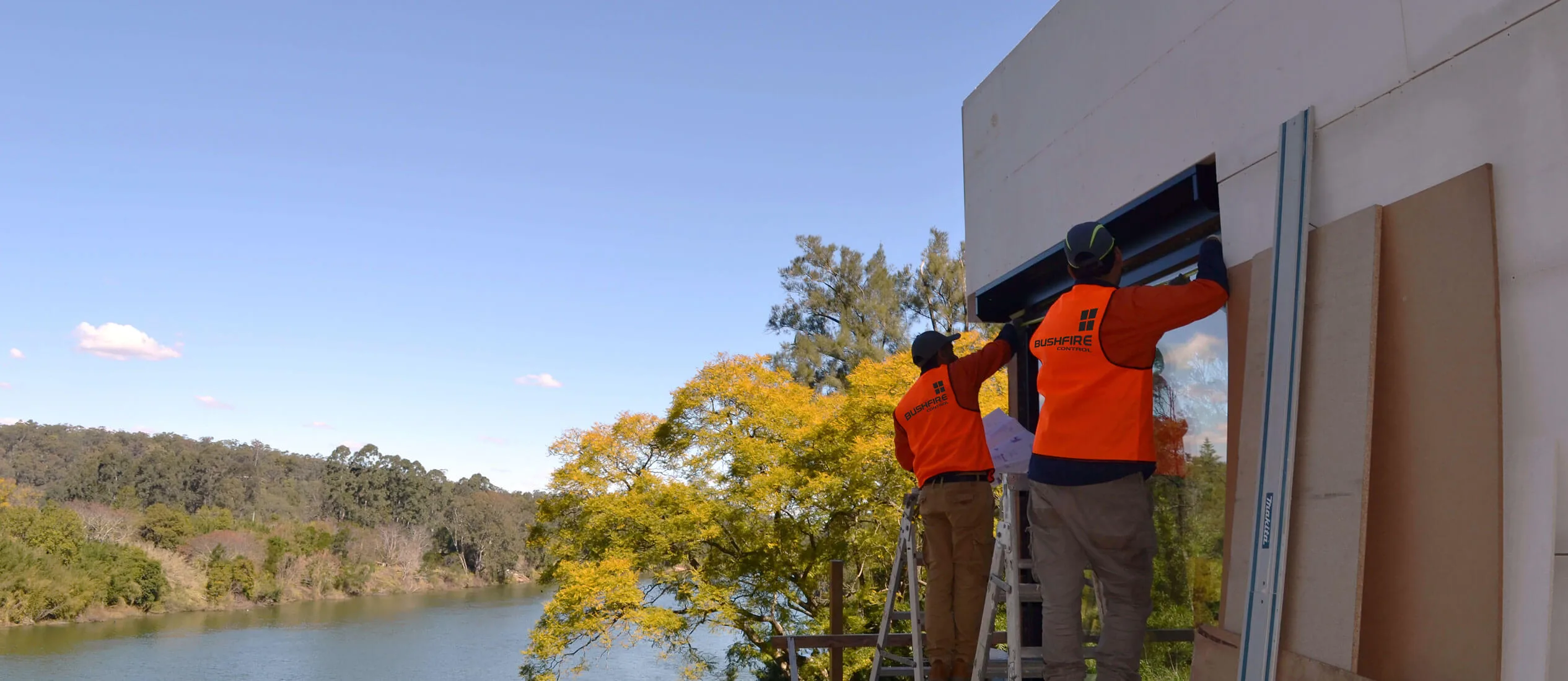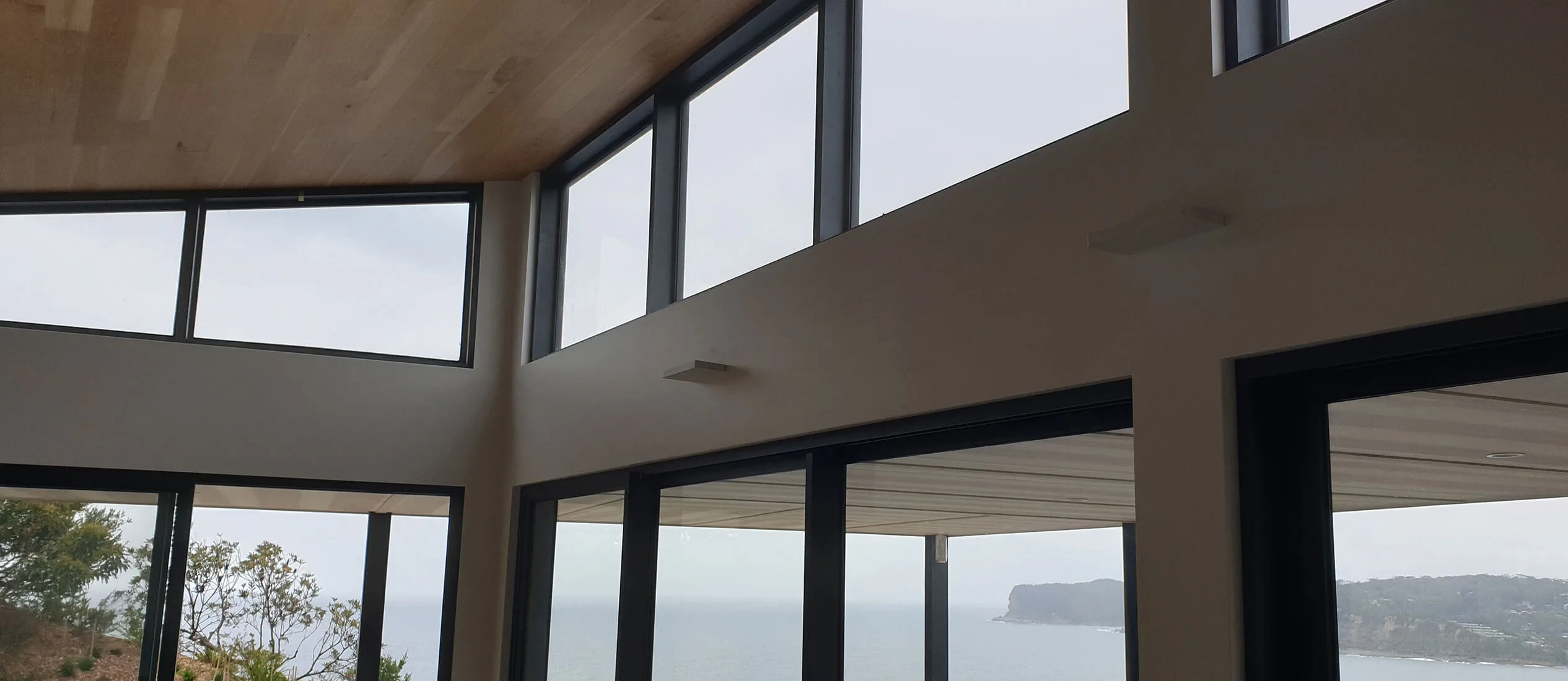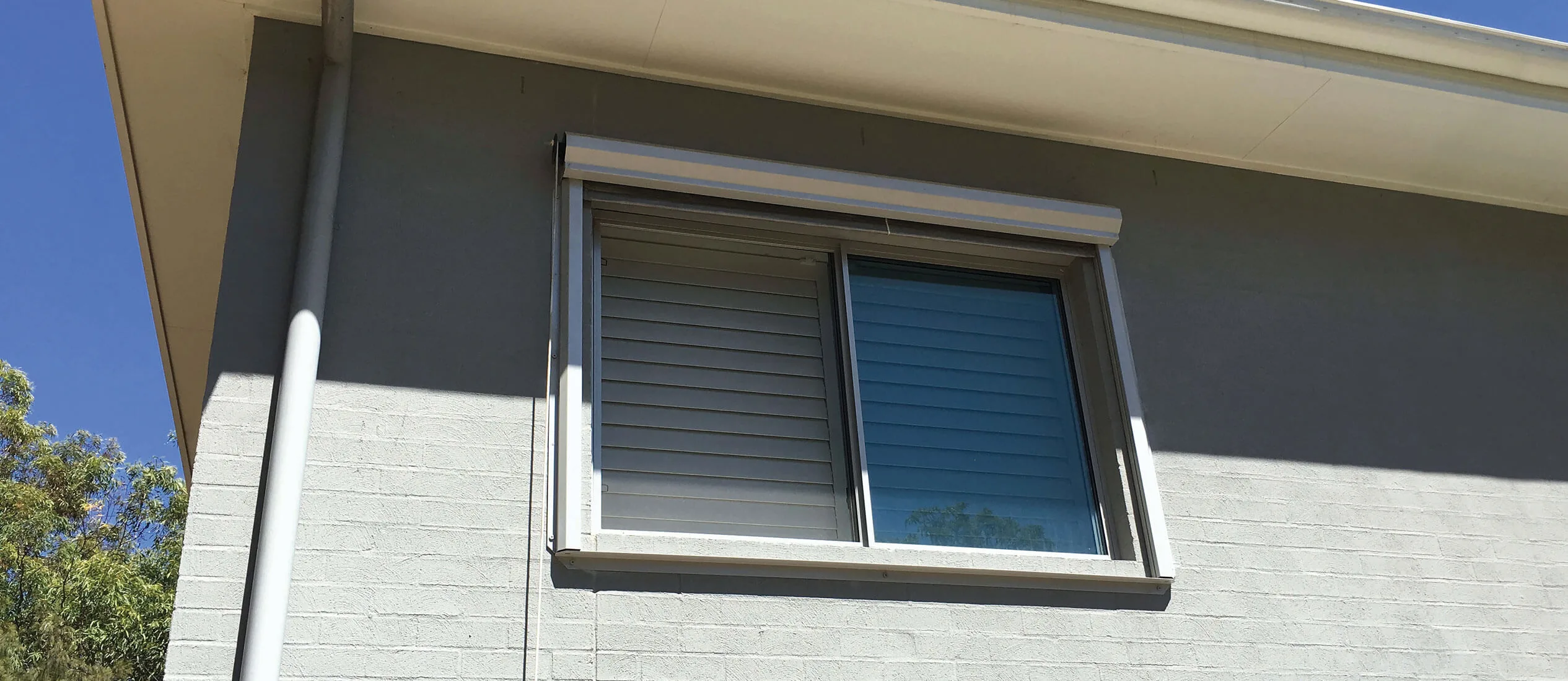 Did You Know?
Our Warrior Bushfire Shutters were featured on Australian Grand Designs Season 9?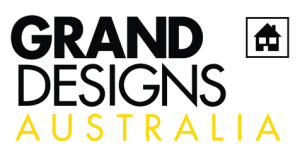 BUSHFIRE RATED SHUTTERS, WINDOWS AND DOORS
---
Bushfire Control are the specialists in FZ & BAL-40 protection.
Extensively fire tested with direct flame contact for fire ratings in excess of 30 minutes (-/30/-) in accordance with AS 1530.8.2:2018, our range includes Flame Zone Windows, Doors and Shutters and other innovative systems developed to comply with AS3959.
---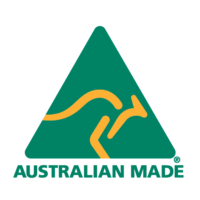 CERTIFIED AUSTRALIAN MADE & OWNED
FZ Motorised Shutter
As seen on Grand Designs Australia – the Hawkesbury Chapel, our Warrior FZ Motorised Bushfire Shutters can be designed to be installed fully concealed. Maximum span up to 8m.
Lindfield Learning Village, NSW
Large install of approximately 450 Warrior FZ Bushfire Shutters
& 200m2 Warrior FZ Windows
in collaboration with Hindmarsh Construction.
Great Ocean Road, VIC
Our Australian Made, Warrior Window range is available in fixed and operable options that comply with AS3959 Section 9.  Fire tested tested to AS1530.4 to provide a minimum 30 minutes fire rating (-/30/-).
FZ Manual Shutter
Compact in design, the Warrior FZ Manual Shutter can be designed into new, or existing buildings as seen here at Kangaroo Valley Bush Retreat, NSW
"Protecting your investment is priority – and Warrior products give you that extra reassurance. 'Peace of mind', as they say."
Jane Downer
Property Investor
"Professional to deal with, and a wealth of knowledge. You can tell these guys have the experience and know-how to overcome any small design or installation hurdles for a great result."
Harry Simmonds
New Home Owner
"Just a further follow-up email regarding the guys (Omar) who came out last week to finish the job. Also extremely professional and patient and we are very happy with the end result. The scaffolding had been removed by the builders, but the guys still managed to get to one of the shutters that needed attention and fixed it. [They] did a full electrical check and shutter performance check."
Owner Builder
"We would like to take this opportunity to THANK YOU for your support during building our very own Grand Design and hope that this platform allows you to reach a whole new audience and increase business opportunities for you. We really couldn't have built our dream home without your outstanding service, generosity and support.
If there is anything we can do to support you in the future, in relation to your involvement with Grand Designs, please do not hesitate to ask."
Thank you
Simon & Lauren
"I just want to provide some feedback on the team that did our installation Monday and Tuesday. Fantastic guys and an absolute credit to the Company.  So professional, polite and thorough. Worked through the bad weather and got the job done."
Brilliant. Thanks again!
Ben Harding
"It is hard to believe that a thin piece of mesh can protect a property from the searing heat of a bushfire… However the material is made from woven fibreglass & stainless steel. It can withstand temperatures of up to 1100°C for up to 2 hours & will prevent heat from transferring through the glass into the house, stopping items inside from catching alight.
And it's all tucked neatly away in a small headbox our of sight."
Peter Maddison
Grand Designs Australia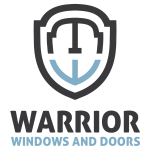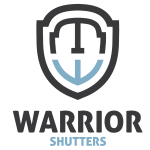 BUSHFIRE CONTROL AUSTRALIA
---
---
---