We believe people deserve to work and live in safe and beautiful buildings.
We demonstrate this by partnering with industry to leverage our knowledge & expertise, offering high quality life preserving products and services, with a value-driven solution-oriented approach.
Bushfire Control is 100% Australian owned & operating since 2004, Bushfire Control is not just a business to us, it is a passion, an investment. We believe in our products and our service.
Our team has a combined experience of over 75 years in fire protection, with systems backed by experienced technical support and a thorough understanding of relevant Australian Standards and Approval processes.
Partnering with leading local and international organisations, Bushfire Control was created to design and install systems that satisfied changing fire and smoke control requirements, while meeting project objectives, including freedom of architectural design.
Our range of fire shutters, fire windows, doors and screens have been specifically designed to not just meet building code requisites but exceed minimum fire and smoke testing requirements too. That is why we can give you a level of confidence in the result that no other company can provide.
Bushfire Control's complete design knowledge and superior quality suppliers, combined with our installation experience and maintenance services, ensure the seamless integration of fire systems into any project – a process we call the 'Full Life Cycle Service'.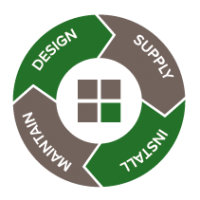 ---
BUSHFIRE CONTROL'S FULL LIFE CYCLE SERVICE
At any stage of the project, from design through to commissioning, the only company responsible is Bushfire Control.
Bushfire Control is a leader in the active smoke protection sector in providing design assistance, product support and custom solutions. This support is backed by fully qualified Fire Engineers in addition to trained and experienced personnel.
Bushfire Control's reputation for delivering high quality solutions can be attributed to our superior suppliers. Our audit process emphasises partnering only with firms with strong global reputations and infrastructure that complements our expertise.
Quality product is pointless unless it is also installed to a high standard. Bushfire Control has a fully trained and approved installation network that allows us to deliver and commission completely integrated and reliable systems.
Continual functionality of our systems is crucial. Bushfire Control stocks a complete range of spare parts. We have the capability to maintain other life safety systems including; fire doors, fire shutters and smoke vent installations.
Brendan Kennedy
Managing Director
---
---
---
Brendan has more than 22 years' experience in the fire protection industry, from design and documentation through to construction, commissioning and maintenance. With a Bachelor of Engineering (Mech) and Masters of Fire Safety Engineering (MFireSafeEng), Brendan is well equipped to provide technical support and advice.
OUR ASSOCIATIONS
All our partners are ISO 9001 accredited.
Bushfire Control has proudly partnered with a number of industry leading companies to ensure the highest quality products and specialised advice is available to our customers.
---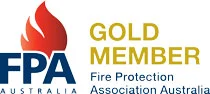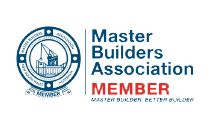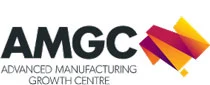 BUSHFIRE CONTROL AUSTRALIA
---
---
---