In the construction sector, the Building Code of Australia standards provides definitions for structures that are fire resistant. Structural adequacy, integrity and insulation are used to express a building's ability to deter fire. These are written in the format 90/90/90; in the case that the structural adequacy, integrity and insulation of a building material are able to withstand fire and heat for 90 minutes. There is also a standard unit of measurement used to define the characteristics of the fire itself: Bushfire Attack Level (BAL). This post discusses the two most severe bushfire attack level (Bal FZ and Bal 40) requirements for builders responsible for durable construction in bushfire prone zones.
There are six levels of BAL recognised by the Australian Rural Fire Service. In ascending order, in terms of seriousness, they are as follows:
BAL–LOW
Insufficient risk to warrant a construction response.
BAL–12.5
Concern of an ember attack.
BAL–19
Increasing levels of ember attack and airborne burning debris. Increasing danger from radiant heat up to 19kW/m².
BAL–29
Greater risk of damage from airborne burning debris. Further risk from radiant heat exposure up to 29kW/m².
BAL–40
Burning debris ignited by windborne embers and radiant heat exposure up to 40kW/m². Likelihood of direct flame contact.
BAL–FZ
Direct flame contact from fire front & radiant heat exposure greater than 40kW/m².
---
---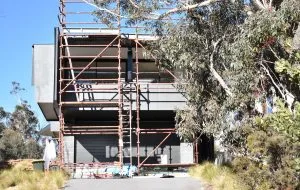 A home can have different BAL levels attributed to its various elements. For example, bush-facing structural components tend to have a higher BAL rating than areas of the house facing the road. Due to the fact that they are in closer proximity to fire-prone areas, bush-facing housing materials are at greater risk of combusting. They must therefore be built using compliant materials to reduce the level of risk present during a fire.
Building to the correct BAL measure can ensure a building provides better protection to occupants and can retain its structural integrity during a bushfire. Most buildings in bushfire-prone areas are now required to be built to BAL-40 or BAL-FZ requirements. There are only a few differences between the two. From a product perspective, building materials built with a BAL-FZ rating are generally made from steel. Materials built to a BAL-40 or lower measure are generally made from aluminium. Differences between products made for BAL requirements equal to or lower than BAL-40 are primarily limited to the glazing used on the aluminium.
---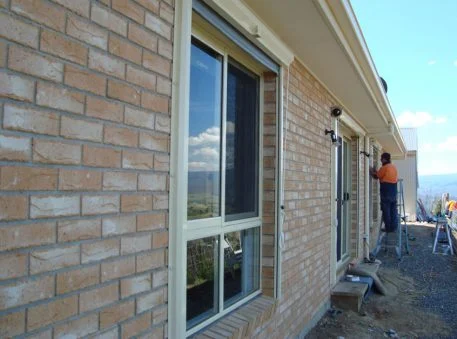 Depending on a council's compliance and certification requirements, a house in a high fire zone area may be required to incorporate any combination of BAL-FZ shutters, BAL-FZ glazing and BAL-40 windows and doors.  However, builders should note that compliance for bushfire shutters can only be issued upon completion of installation to certify both the product and the installation as a complete system. The Certification of Compliance must state that the shutters supplied have been installed in accordance with the tested system, and therefore meet the requirements of AS3959
---
Bushfire Control's unique offering to builders, designers and homeowners includes a full product range of BAL-FZ Shutters, BAL-FZ Glazing and BAL-40 Windows & Doors which have been rigorously and exclusively tested at the CSIRO Mogo Bushfire Field Test Site on a full sized dwelling.
Bushfire control issues Certificates of Compliance on completion of each and every installation.
Whether your next project requires bushfire protection systems such as shutters, or glazing, Bushfire Control partners with Australian building professionals from design and supply, to installation and maintenance to offer a complete Bushfire Attack Level (BAL) product range and our full life cycle service. We can give you a level of confidence in the end result that no other company can provide.
Reach out via our Contact Form to find out more!